1. Description
DIHORSE Fabric CO2 Laser Cutting Machine comes standard with auto feeding and collecting devices which greatly save time and reduce labor costs. It is widely used for cutting and hollowing of fabrics and is suitable for applications such as multi-variety mass production, clothing customization, clothing patterning, cutting and trimming of high-value fabrics.
2. Features
Big Eye Design: tempered glass window, easy to observe whole working process

Non-contact Cutting: protect material from contact damage, narrow cutting seam, improve material utilization rate

Auto-feeding System: save feeding time, save labor and cost

Water Cooling Protection: to avoid the damage of the laser tube due to high temperature, the machine will not work if the water chiller is not connected

Collecting Drawer Design: convenient for collecting scraps, improve efficiency
3. Parameters
4. Main Parts
Auto-focus System​
Imported Optical Lens
Germany Glass Tube
Control Panel
High Dynamic Drive and Motor

Honeycomb worktable

Synchronous Belt

Original Taiwan PMI Linear Guide Rail​

Industrial Water Chiller​
5. Application
Materials suitable for laser processing: Alcantara, Cotton, Felt, Fleece, Jeans, Lace, Linen, Polyester, Silk, Softshell, fabric, etc.
Handicraft Carving, Advertising, Light Guides, Models, Leather, Clothing, Toys, Paper Products Industry, Electronic Product, Printing and Packaging, DIY, Photo Studio, and other industries with high requirements on engraving precision

6. Sample Display
7. Package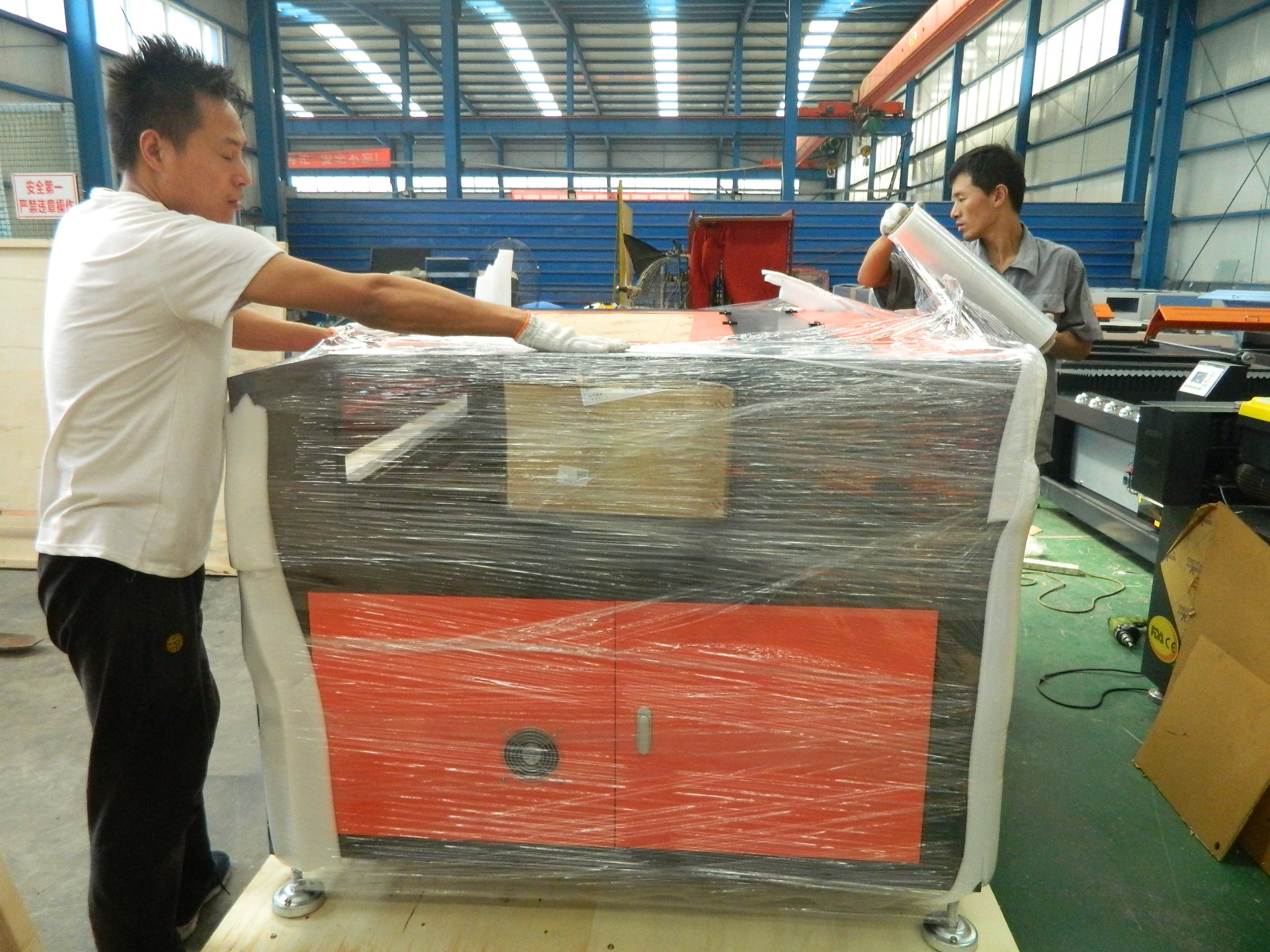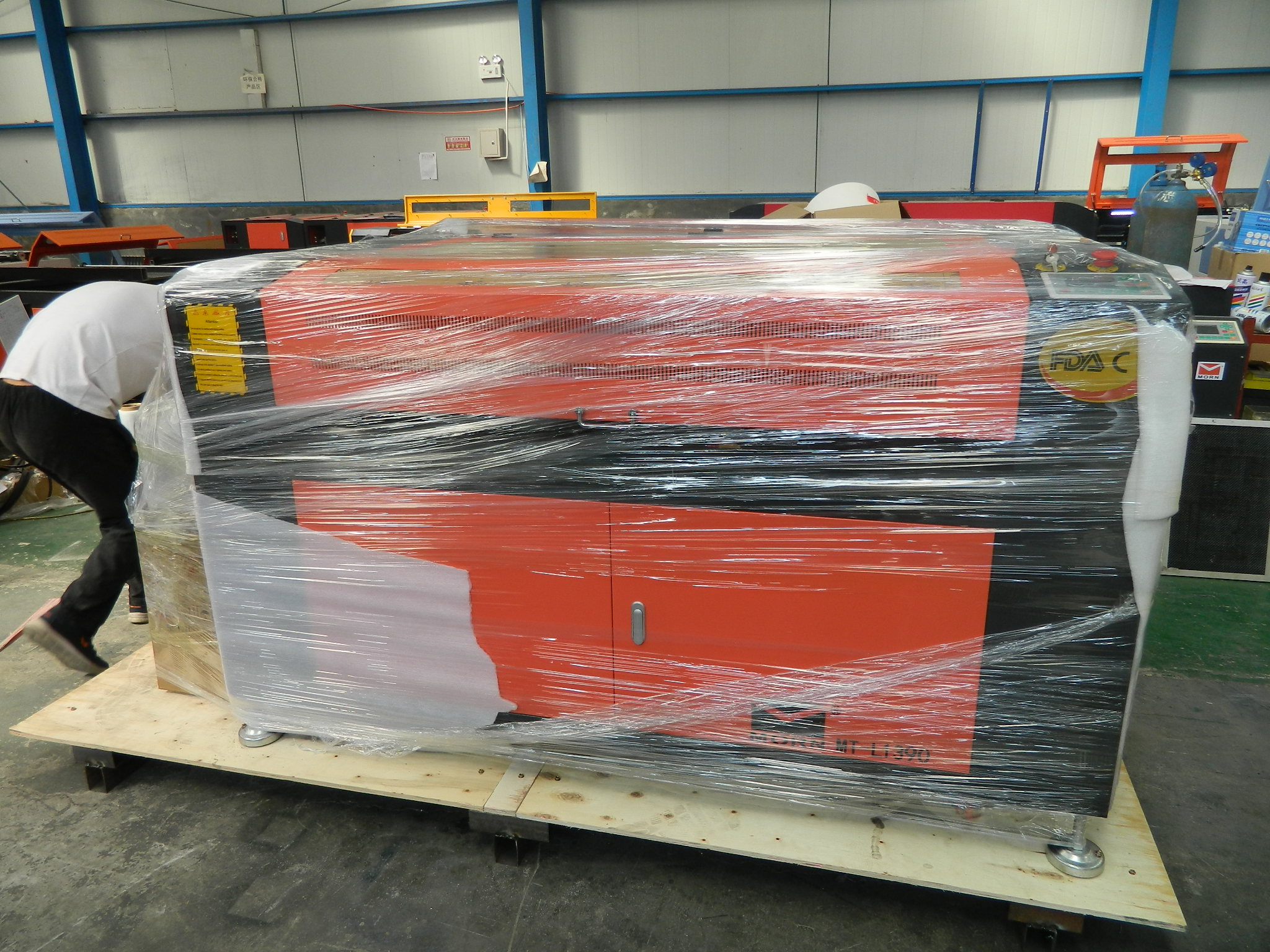 8. FAQ
Q1: What advantage or value does DIHORSE LASER offer compared to other laser companies?
A: DIHORSE CO2 Laser takes pride in designing and building quality laser systems that meet the demands of business professionals, at prices even a small shop or a family can afford. Utilizing quality component manufacturers from around the world DIHORSE CO2 Laser has developed a truly industrial grade system providing years of trouble-free operation. Much like a new desktop computer, our laser internal electronics are state of the art industry standards, allowing for swapping, upgrading and finding suitable high-quality replacement parts. Of course, DIHORSE CO2 Laser maintains a large inventory of parts for all our systems guaranteeing minimal down time in the event something does go wrong.
While we strive to keep our laser machines affordable, we do so without sacrificing quality or usability.
We have customers in service of more than 10 years, and so do our CO2 machines.
Q2: What Applications or Types of materials can your CO2 cut or engrave?
A: The CO2 wavelength makes our industrial Co2 laser cutters ideally suited for all types of organic materials such as wood, acrylic, leather, plastics, fabrics, etc.
Q3: How long does it take to learn how to understand and run the laser?
A: The good news is that even if you're not too technically savvy, our start up manuals, videos, and online and phone support team can help you get your laser cutter set up and running easily
Besides that all that is necessary is to adjust the laser power and speed settings to the material that you decide to use. And we can provide you with a simple laser settings reference guide for popular materials.
Q4: Do you offer a Warranty?
A: DIHORSE is confident our laser systems will surpass your expectations. DIHORSE CO2 laser 's warranty and support give you the backup you need to help you succeed.
Q5: I have other questions
A: You can contact us using our online form or online sales rep.
9. Customer Review
DIHORSE Fabric Laser Cutting Machine
Brand: DIHORSE LLC
Product Code:MT-L1610A
Availability:In Stock